WATCH WEBINAR ON DEMAND
Navigating the CS Jungle
How the Time Doctor x Zendesk Integration Empowers LTVplus Agents to Provide Seamless Customer Support


The Webinar is best suited for
Remote leaders
Customer support teams and BPO Owners

Join us for an exclusive webinar exploring the future of integrated customer support.

This session showcases the powerful synergy between Time Doctor's productivity software and Zendesk's top-tier customer service platform. Discover how LTVplus is dramatically transforming its approach to customer support to offer unmatched assistance.

Join the CEO of LTVplus, GQ Fu, and co-founder of Time Doctor, Liam Martin, as they lead you through this innovative integration during an enlightening webinar.


In the webinar, Liam & GQ covered —

Understanding the Current Challenges of Customer Support
The evolving landscape of customer support that is influenced by diverse platforms, changing consumer expectations, and remote work complexities.



Exploring the Benefits of Time Doctor x Zendesk Integration
The compelling advantages of integrating Time Doctor and Zendesk including streamlined workflows, improved time management, seamless platform unification, and ultimately, a significant increase in agent productivity.



LTVplus's Successful Adoption and Experience
Learn, How the implementation of Time Doctor + Zendesk enhanced LTVplus's customer support efficiency and service quality.

Live Q&A Session with Industry Leaders
Get your pressing questions answered, benefit from GQ's and Liam's vast knowledge and experience, and gain insights that can be applied to your own customer support challenges.


Stay ahead of the curve, ensure seamless customer experiences, and boost agent performance with Time Doctor and Zendesk.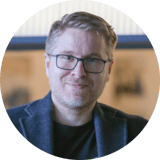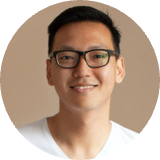 Liam Martin


Co-founder & Chief Innovation Officer,
Time Doctor
GQ Fu


Co-founder & CEO
LTVplus