ON-DEMAND WEBINAR:
Addressing the Elephant on the Zoom: Why it is no longer business as usual for BPOs
Key Insights:
After the breathless transition to remote and flexible work, BPOs now face a series of fresh challenges as they navigate the new landscape of work. There is now a delicate balancing act to be struck between maintaining productivity and operational performance, while also adjusting to flexible work, labour shortages and new employee wellness responsibilities.

In this in-depth conversation with BPO expert Peter Ryan, we'll discuss:
The great resignation, some of the reasons behind it, and how precarious it can be for BPOs
Remote and hybrid work and the disconnect between what employers and employees want
The potential challenges of remote work that can be anticipated as they relate to productivity and employee wellness
How CX providers can encourage employee wellness and prevent burnout
Peter Ryan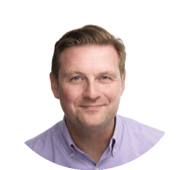 Founder and CEO of Ryan Strategic Advisory
Peter Ryan is known worldwide as an influential and trusted BPO and CX research analyst, strategic advisor and thought leader.

His expertise spans several strategic topics, from vertical market penetration and service delivery to best practices in offshoring, technology deployment, and competitive positioning.

Peter annually publishes the Front Office BPO Omnibus Survey, known globally as the most comprehensive sounding of enterprise customer experience buyers in North America, Western Europe, and Australia.